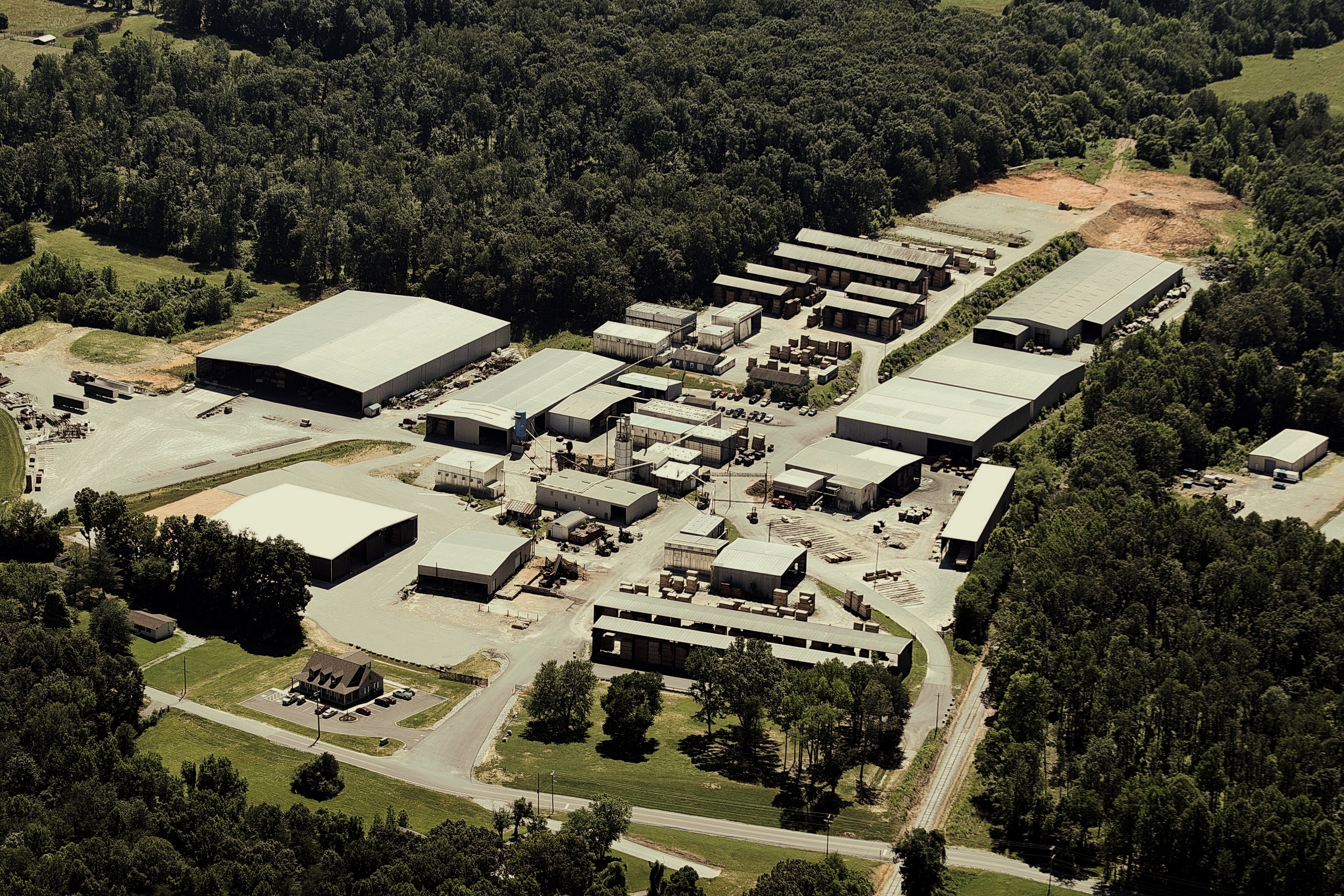 At Hermitage Hardwood, quality lumber is more than our job—it is 4 decades-old artisan trade and family tradition.
Founded in 1978 by President Parker Boles, Hermitage Hardwood's family business has cultivated over 3 generations and has continued to thrive for almost 40 years.
From start to finish--time, effort, and expertise set our craft apart. As soon as our premium lumber arrives we protect, prime, and preserve for a superior product. And, with customized treatments and sorting fit for individual projects, our clients get healthy, beautiful, and customized hardwood suited to their exact needs.
Our PROCESS
Upon arrival, all lumber is double end trimmed and inspected by our certified NHLA inspectors. Prior to stacking, our products go through a highly specialized chemical treatment to prevent staining, lengthen life preservation, and enhance vibrancy in every board.
End waxing is then applied to create a wax barrier which helps prevent checking and splitting, extending the life of each board. Each pack is then allowed to season during air drying, while being monitored at a safe and natural rate.
Post air drying, lumber is kiln dried in one of our seventeen dry kilns, while being monitored daily by our trained operators. Kiln drying allows moisture to be removed to the proper levels in a controlled process and environment, ensuring longevity and quality of all lumber.
Our final inspection after kiln drying allows us to grade, sort, and package for each specie. Customized surfacing, width, and color sorts are all offered to help meet customer specific needs. This helps provide optimal amounts, minimal waste, and an individualized product.
Before we ship your order, we use our Picture Tally board scanning detection system to get an accurate footage and weight on every pack. This allows us to optimize shipments, while providing precision and security on every board.
Finally, we ship your order with both flatbed trucking and container quantities offered for domestic and international shipping. Proper preparation and extensive safety measures are taken for every shipment including strapping, tarping, bracing, and air bags to guarantee your lumber is in the best shape upon delivery.